Quantum computing hardware
Our goal is to build scalable quantum computers that enable humankind to solve problems that would otherwise be impossible.
Featured experiments
Explore some of the experiments researchers are conducting using Google's quantum processors.
Quantum computing service
The platform enabling researchers to access beyond-classical computational resources.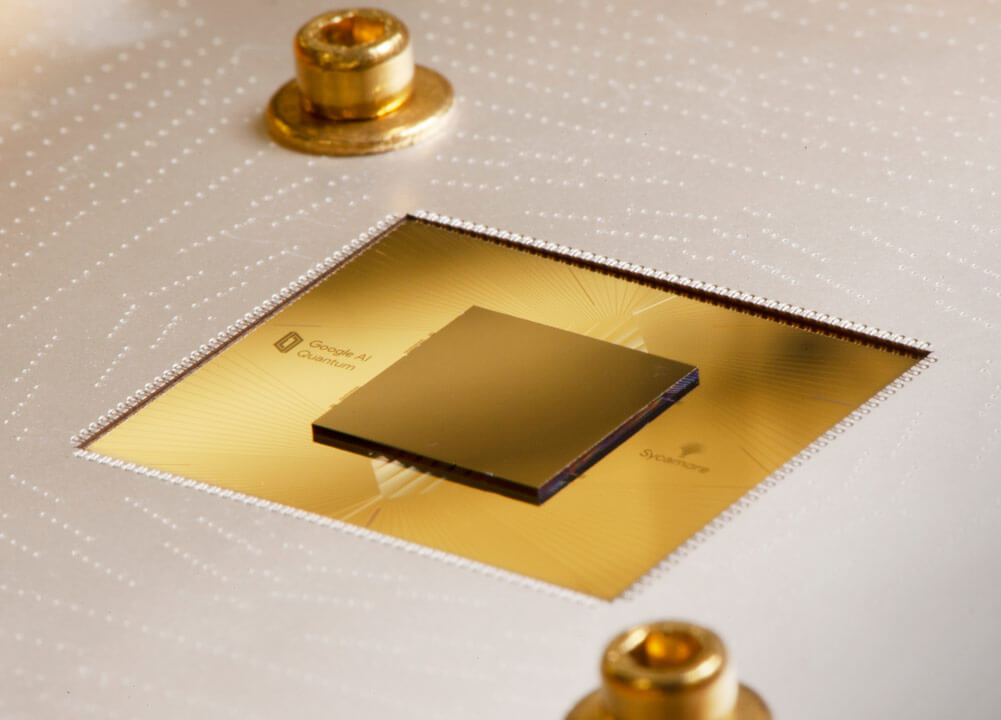 Weber quantum computer
Read about the details of our Weber quantum computer including features and performance.
In our lab, we are working to build an error-corrected quantum computer. Fleets of cryostats, dedicated workshops, and a superconducting qubit fab bring together engineers and researchers to implement and deliver NISQ-era processors with increasing quantum computational volumes—stepping stones to our error-corrected quantum computer. We believe that by providing tools that can run beyond classical calculations to researchers, we will discover new applications together and build a better future for all.
The path to making a programmable superconducting processor
We take our quantum processor fabrication seriously and pride ourselves in our rapid iterations. In just a few years, we developed Foxtail, Bristlecone, and most recently Sycamore, the quantum processor that took humanity beyond classical computations and boldly into the NISQ era. Our quantum processor fabrication facility in Santa Barbara County will bring the next generation of even more capable quantum processors to the world.